We are pleased to invite you to Salon Galić this weekend for
ARTISTS' TALKS
Fourfold. Positions from Berlin
Marmontova 3, 21000 Split, Croatia
House of Taswir performs at the legendary Salon Galić in Split!
Participating artists:
ALI KAAF
SILVINA DER-MEGUERDITCHIAN
ANTON ROLAND LAUB
HOUSE OF TASWIR
Solo-positions include iconic paper works by Ali Kaaf, a newly commissioned "Impuls" work by Silvina Der-Meguerditchian, a current edition of the celebrated photo-series Mobile Churches by Anton Roland Laub, and a performative house of study – the world premiere of House of Taswir's "Echo Chamber Istanbul."
Artist Talk with Ali Kaaf
Saturday, June 8, 2019 at 12 PM – 1:30 PM
Curator Darius Bork (Berlin/Trieste) in conversation with the artist Ali Kaaf (Berlin/Damascus) on his series "The Byzantine Corner" (2018) and "Rift" series (2014-2019) and other aspects of his artistic practice.
Darius Bork and artist Ali Kaaf know each other for many years and Darius Bork is profoundly acquainted with the artists work.
ALI KAAF
Born in 1977 in Oran, Algeria to Syrian parents, Ali Kaaf graduated from the Institut des Beaux-Arts in Beirut, Lebanon, and continued his studies at Universität der Künste (UdK) in Berlin. His works have been shown in solo exhibitions in prestigious venues across Amman, Damascus, Beirut, Berlin, Rome, Billings (USA), and Paris. In his multifaceted work, Ali Kaaf develops unique artistic forms exploring point and line, shallow space and depth, black and white, planes and shapes, rhythm, fire, erosion, light and shadow – rendered into different variations in a range of different materials. He currently lives and works in Berlin.
DARIUS BORK
Darius Bork (Cologne, 1965) is a former gallerist with activities in Spain between 1992-2002. As a contemporary art curator he directed the Starke Foundation in Berlin, then took over the artistic direction of the Freies Museum Berlin. Since 2016 he has been living and working in Berlin and Trieste. He is collaborating with the organizers of the Art Zagreb since 2018 and curated the exhibition of the academies of Venice, Berlin and Zagreb as a main side event of the art fair Art Zagreb 2019. In Trieste he collaborates with various institutions and galleries, including Trieste Contemporanea / Trieste, Studio Tommaseo, via Del Monte 2/1. In 2017 he founded in Vienna an artistic association called TriennaleTrieste Eventi to promote a future triennial for art, science and innovation in Trieste. Its main interest is focused on young emerging artists.
Artist Talk with Anton Roland Laub
Saturday, June 8, 2019 at 4 PM – 5:30 PM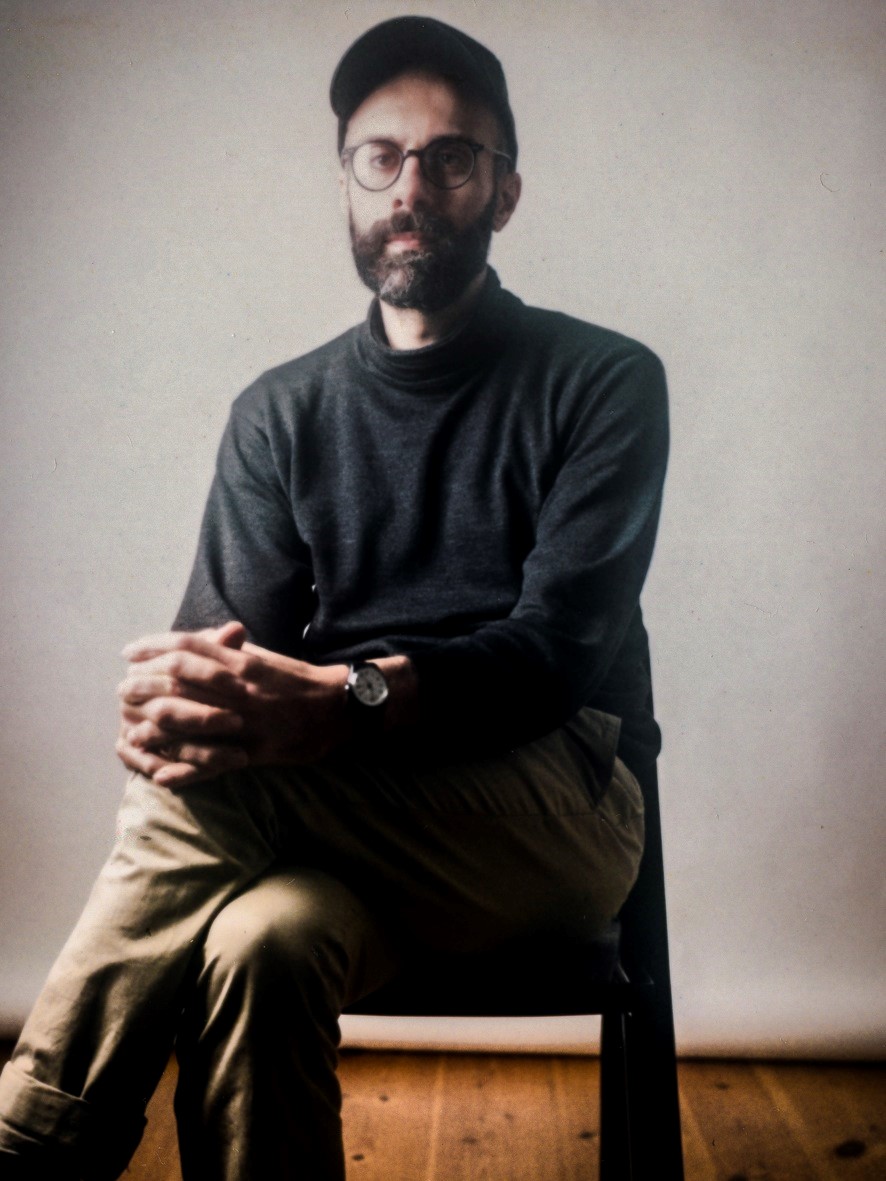 Writer and gallery program manager Lotte Laub (Berlin) in conversation with artist Anton Roland Laub (Berlin/Bukarest) on his photo-series Mobile Churches and his artistic research focussing on Ceaușescu's displacement of Bucharest's churches in the 1980s. Edited by curator Sonia Voss, Anton Roland Laub published the artist book "Mobile Churches" (2017) which is shown at Salon Galić with the photo-series side by side.
Lotte Laub, partner in life and partner in art, contributed generously to the edition of this book. The artists couple will speak about Anton Roland Laub's artistic research and about the journey of a book project that is a profound and widely celebrated artistic project.
Moderated by Sinan Eren Erk (House of Taswir/Istanbul)
ANTON ROLAND LAUB
Born and raised in Bucharest, Anton Roland Laub lives and works in Berlin. Bucharest's recent history, as well as the legacy of Ceaușescu's dictatorship, are one of the main focuses in his artistic practice. His work is grounded in extensive research. With the work "Mobile Churches", he was nominated for the Dummy Book Award at the International Photography Festival Les Rencontres de la photographie, Arles and also at the Unseen Photography Fair Amsterdam. With the eponymous photographic series, he was nominated in 2018 for the New Discovery Award at Les Rencontres de la Photographie in Arles. He has exhibited a.o. at Photo Saint-Germain, Paris; MakeCity Festival, Berlin; European Month of Photography, Athens and Berlin; Format Festival, Derby; atelier35, Bucharest.
LOTTE LAUB
Lotte Laub obtained her PhD at Friedrich Schlegel Graduiertenschule für literaturwissenschaftliche Studien School of Literary Studies, Freie Universität Berlin with a dissertation on the oeuvre of Lebanese film auteur, video artist and poet Ghassan Salhab, in the context of contemporary art discourses in post-civil war Lebanon. She is a writer and art critic, currently program manager at Zilberman Gallery Berlin. Among many other exhibitions, Lotte Laub has previously worked in the curatorial team of the Taswir exhibtion at Gropius Bau Berlin.
Since 2013, Anton & Lotte Laub have collaborated in various artistic and documentary projects.
SINAN EREN ERK
Sinan Eren Erk is an independent curator for international projects and an art writer for various media. He lives and works in Istanbul. Sinan Eren Erk received his BA in Economics from Marmara Üniversitesi and finished his MA in curating and visual arts at the NABA Nuova Accademia di Belle Arti (NABA), and Università degli Studi di Milano. He was deputy curator at the 12th Istanbul Biennial – Antrepo No.3-No.5, a participant/speaker at dOCUMENTA 13, and as an assistant curator of Adhocracy at the Istanbul Design Biennial. He is presently a Taswir fellow in Istanbul, collaborating with Beral Madra, Shulamit Çoruh, and Hannusia Zlo on the artistic research project BM Contemporary, shown in its first edition at Salon Galić during the FOURFOLD exhibition.
Artist Talk with Silvina Der-Meguerditchian
Sunday, June 9, 2019 at 3 PM – 4:30 PM
Curator and founding artistic director of Taswir Projects, Shulamit Çoruh (Istanbul/Berlin) in conversation with artist Silvina Der-Meguerditchian on her recent and current artistic projects in Athens, Beyrouth, Madrid, and Gyumri, Armenia.
Shulamit Bruckstein and artist Silvina Der-Meguerditchian know each other for many years. The artist participated in the Berlin show of Lady Dada Kalam (2017) and is a participant in the exhibition Meine Kleine Mnemosyne at the Pergamon Palais in Berlin. Her work is currently featured by Shulamit Çoruh in "Ten artists to watch: Recommendations by House of Taswir," ARTAM Global Art & Design Magazine no 53.
SILVINA DER-MEGUERDITCHIAN
The artist is the granddaughter of Armenian immigrants to Argentina. Since 1988 she lives in Berlin.
Silvina Der-Meguerditchian's artistic research is multidisciplinary and the artist uses different medias in her work. Since 2010 she is artistic director of Houshamadyan, a project to reconstruct Ottoman Armenian town and village life. In 2014/15 she was a fellow at the Kulturakademie Tarabya / Tarabya Kültür Akademisi, a residency program of the German Foreign Ministry and the Goethe-Institut İstanbul. In 2015, she participated in "Armenity", the Armenian Pavilion awarded with the Golden Lion at the 56. Venice Biennial for best national participation. Her work has been shown in many exhibitions around the world, such as in Germany, Argentina, USA and Turkey. Her last initiated collective project "Grandchildren, new geographies of belonging" took place at DEPO Cultural Center- Istanbul. In 2018 she participated at Hello World. Revising a Collection, a critical inquiry into the collection of the Nationalgalerie and its predominantly Western focus at the Hamburger Bahnhof Museum in Berlin. Since 2014 she works with "Women mobilizing memory" a group of artists, writers, museologists, social activists, and scholars of memory who focuse on testimony as responses to socially imposed vulnerability and historical trauma.
SHULAMIT BRUCKSTEIN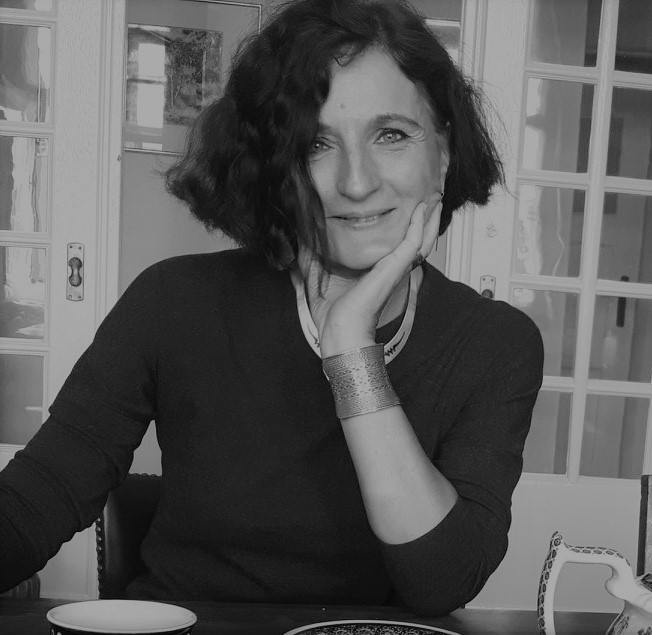 Shulamit Bruckstein, a.k.a. Shulamit Çoruh, is the founder and artistic director of Taswir Projects, a collaborative platform for artistic research and diasporic thinking (Berlin/Istanbul). She is a writer, curator, art critic, and architect of the Taswir atlas. www.taswir.org
With the kind support of Hrvatska Udruga Likovnih Umjetnika – Split HULU, the Croatian Ministry of Culture, Institut für Auslandsbeziehungen (ifa), BM CAC, Goethe Institut Zagreb, Kulturakademie Tarabya / Tarabya Kültür Akademisi.